Tone Tailors
"Equip and Inspire"


201 Rock Lititz Blvd
Suite 54
Lititz PA 17543
717.553.5199
Store Hours
Monday through Saturday 12-5
Sunday 1-4
Tone Tailors empowers creative growth for customers, from the lesson room to the stage, with knowledge and equipment.
This store came to be from an idea that John and JP had to create a store that is fun, cool, unique and helped the musicians that shop here grow. We approached our friend Chad Taylor, from the band Live, to see if would like to be part of this endeavor. He helped us fine tune a solid business plan and model. We chose the humble start, we sold some gear, became the spot to get your repairs done and did as much as we could to promote the local music scene. Fast forward two years and we were presented with the opportunity to move our store 8 miles north to a complex called Rock Lititz. This allowed us to build out a bigger store and provide more offerings. Not to mention it put us at the heart of the touring industry. Chad helped to coordinate the moving of Custom Audio Electronics and Bob Bradshaw to the new facility and we could not have been happier when we heard he was in. We have been fortunate to put together a team of amazing talents who are all here to help grow the music community.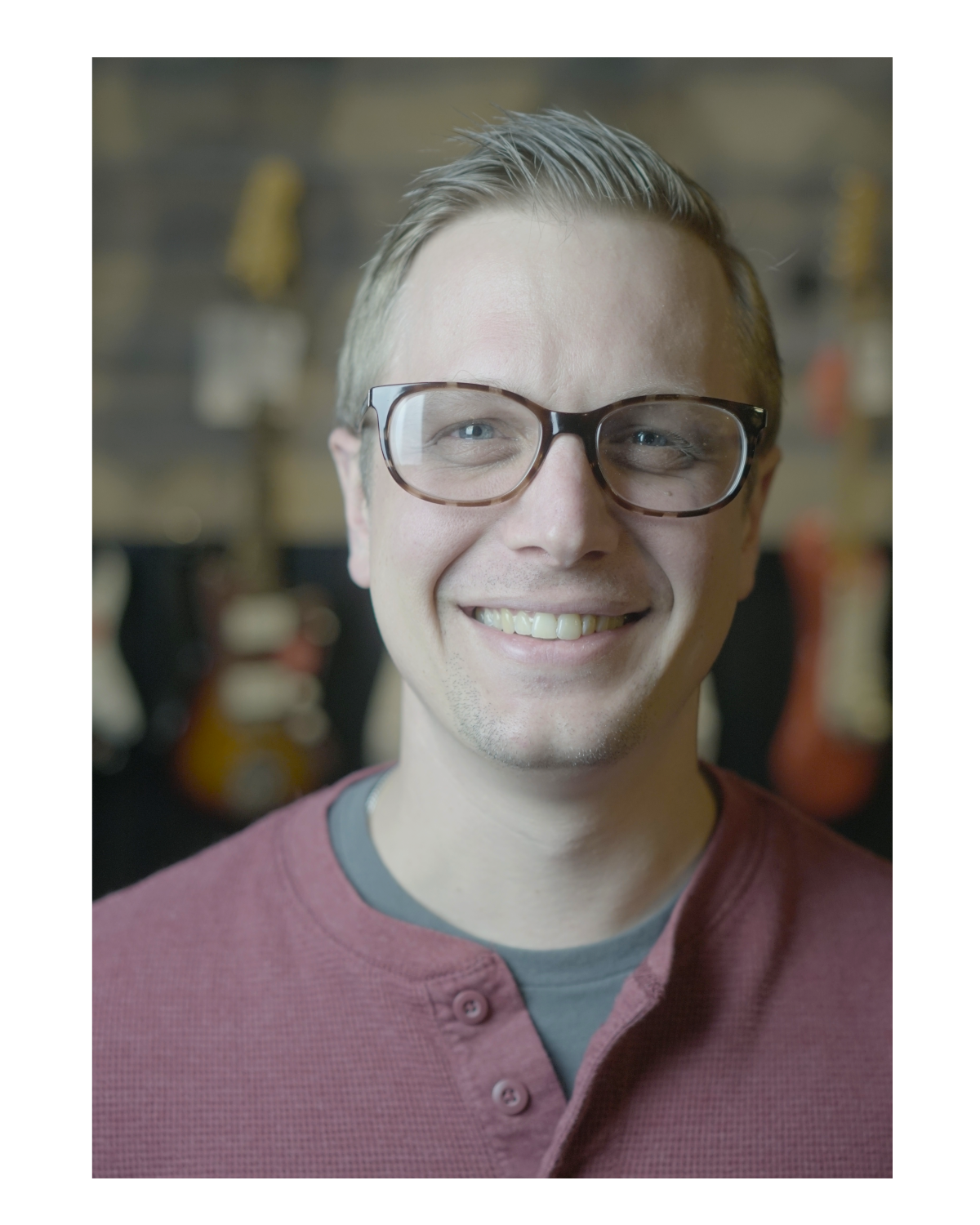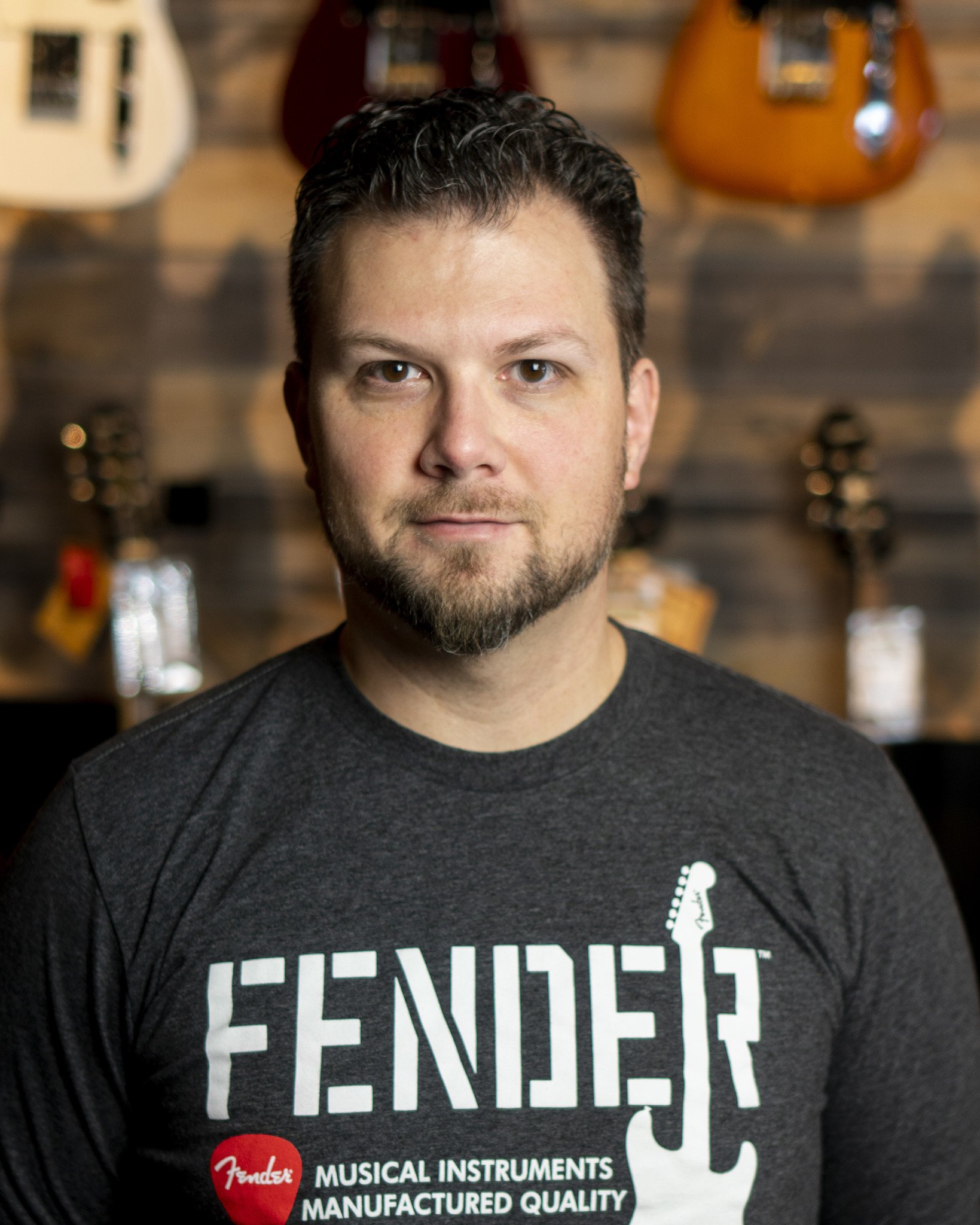 Aaron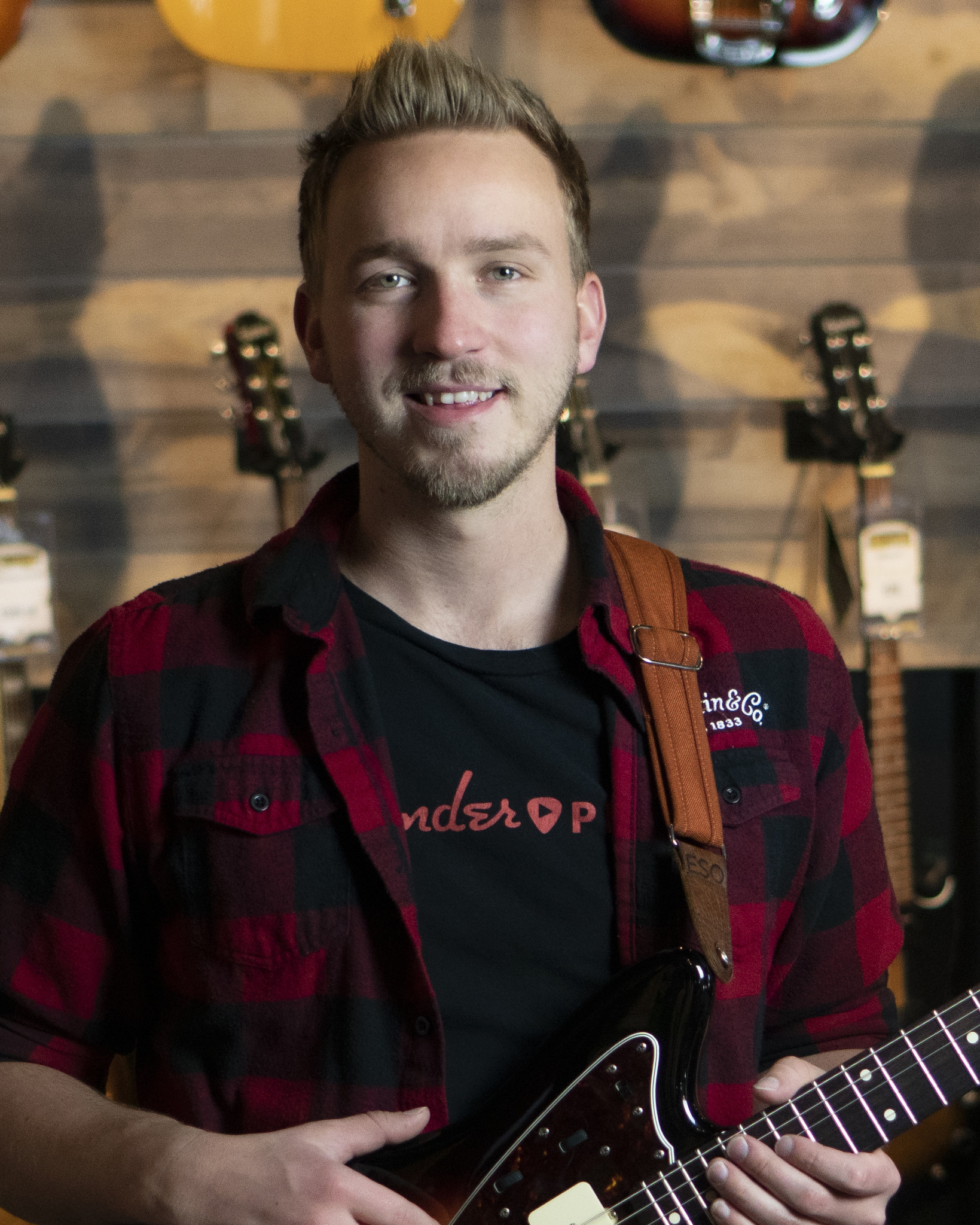 "Swiss Army Knife"
Aaron is why we look good. From pictures to videos to a uniform website, he has been the driving force behind our look. He is also a fantastic guitar player who show cases a lot of the gear we carry. If that is not enough, he is also one of our guitar instructors. He is always working on ways to help people understand gear, learn how to play music and develop a social media following.
James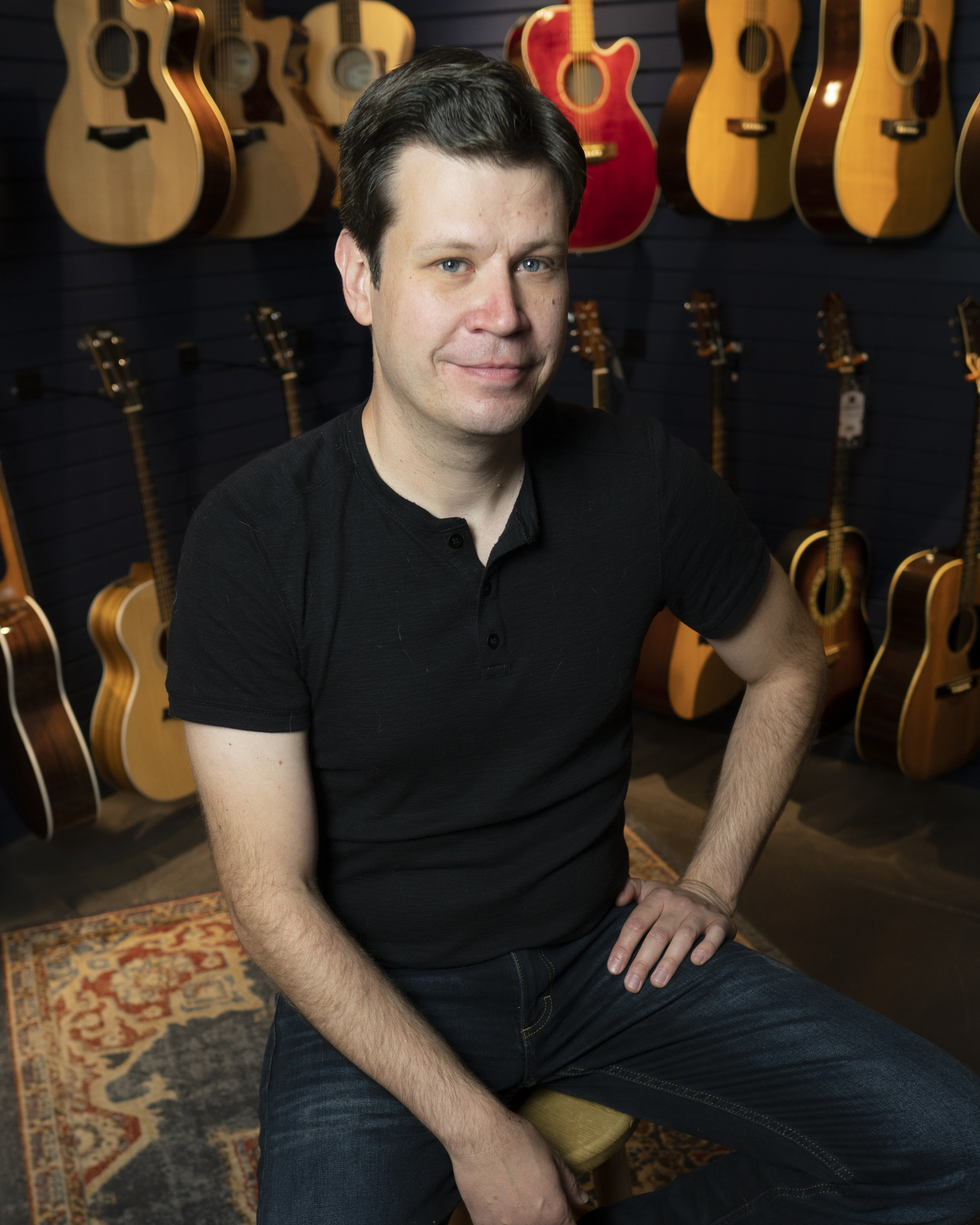 " Didn't drop out of Berklee"
James makes sure all your orders are getting out to you safely. Whatever is coming in or going out goes through James. He has probably owned the most amount of gear and because of that he is also our used gear manager. He is also a guitar teacher here and on top of it all, James plays in many bands and theaters locally
Joe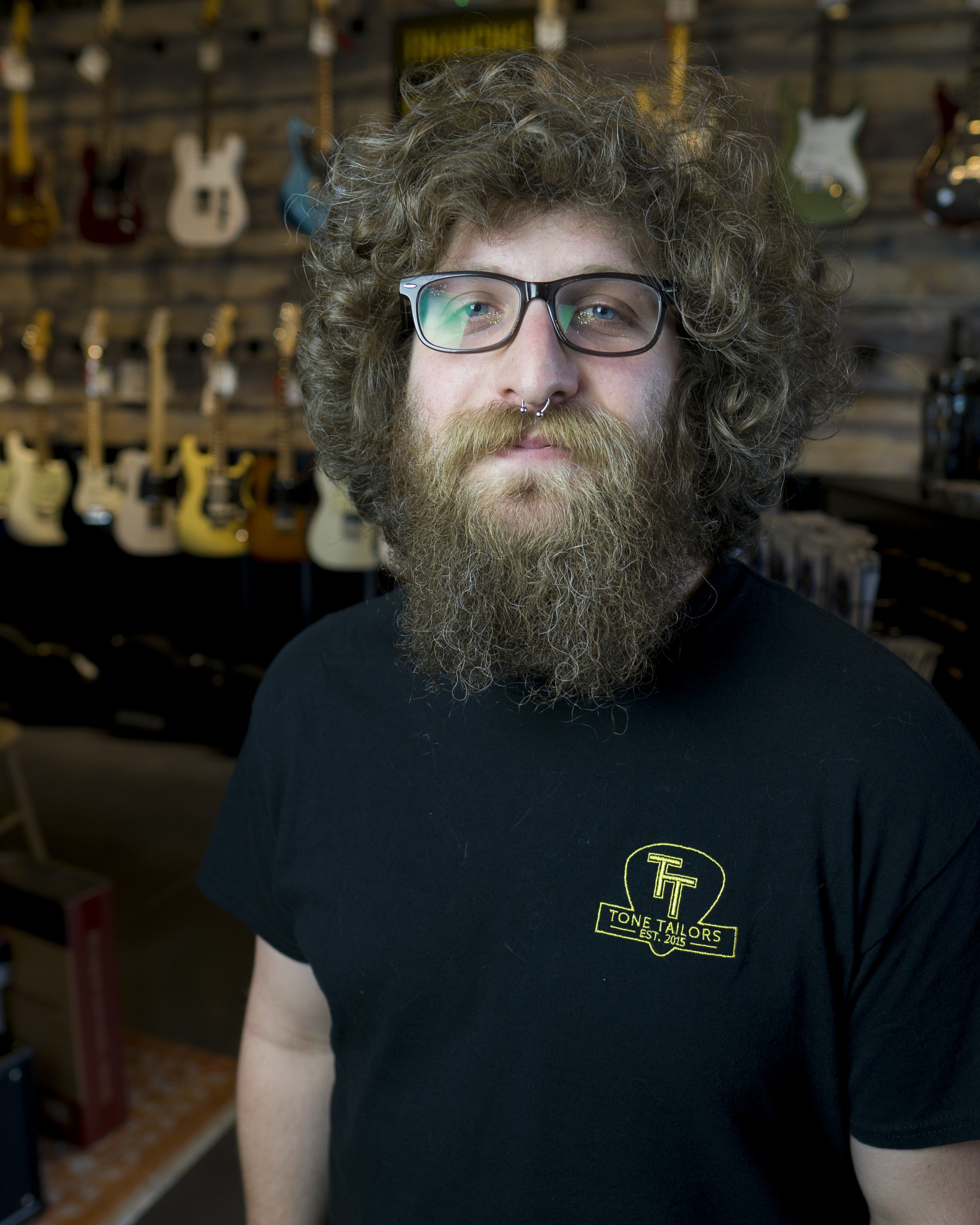 "A Jersey Boy in a Pennsylvania State"
We aren't sure how many bands he is in or instruments Joe can play, not sure he even knows, but its a lot! We have all seen him perform and the energy and musicianship are stellar. In the store, Joe started working in repairs with John and in no time has become one of the most consistent setup guys. All this comes third to his other two passions; #2 cooking and #1 Cats.
Tone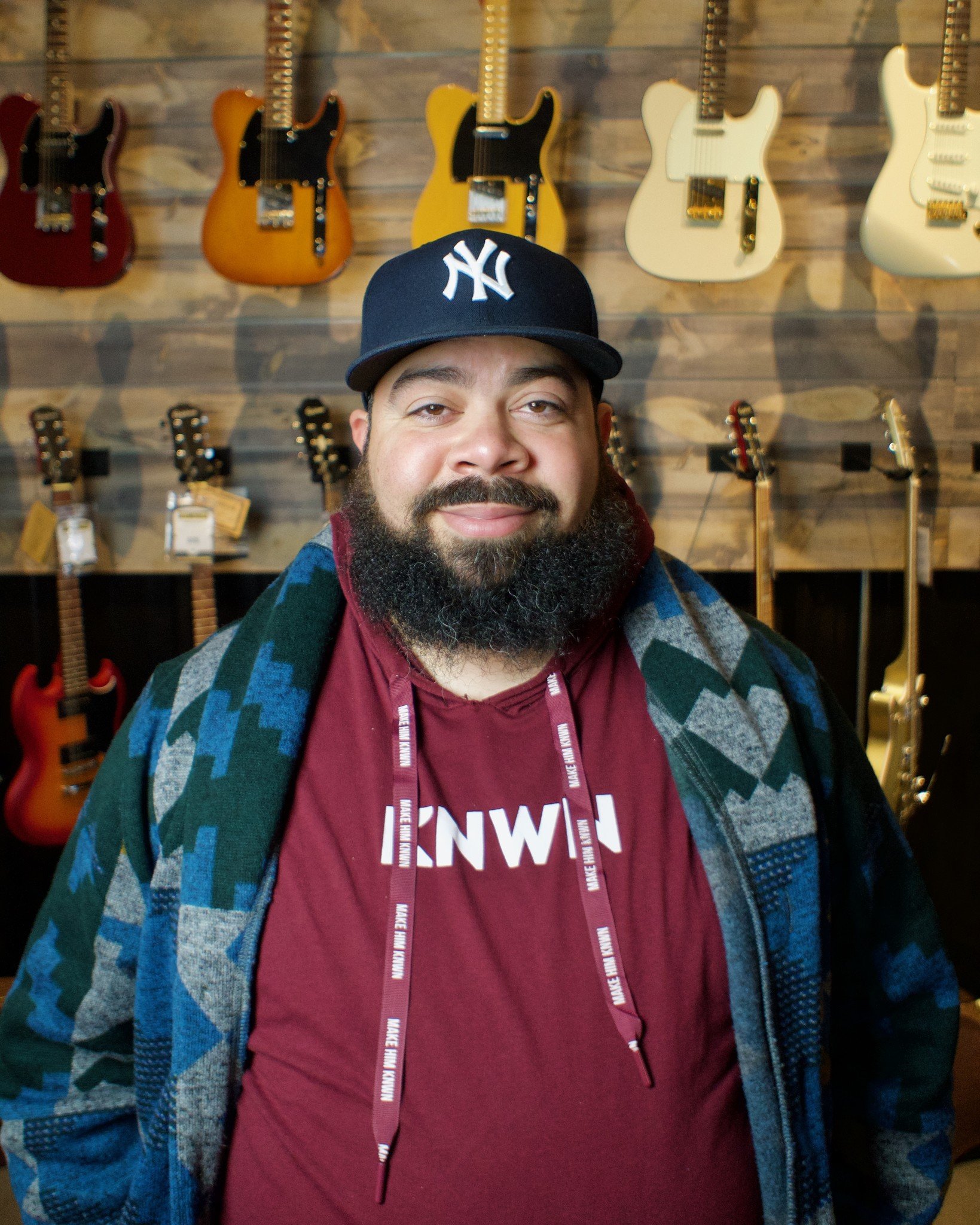 " Yo, let me see those Nike's" 
Yes he answers to Tone. As he should. This guy has worked with so many amazing artists and helped to develop tons of audio engineers. Tone is endorsed by numerous mic, software and audio companies. When he's not running sound, training up and comers, or researching gear; he loves to build relationships with passionate people. If there is a BBQ party, he is there!
Rich
"I want to go fast"
Always doing something and going somewhere. Rich works with numerous school and college band outfits. He is a percussionist and an educator. Seeing music thrive in our schools is what really drives him to work as hard as he does. For Rich, Music is first and if ain't first, you're last.